Born in 1961 in Ankara, Can Dündar is a journalist, columnist, and documentarian.  After completing his studies in journalism in Ankara, Dundar went on to obtain a Master's degree from the London School of Journalism, and a Ph.D. in Political Science from the Middle East Technical University in Ankara.
Alongside his work as a journalist, Dündar has published over 20 books, produced numerous television programs, and has written and contributed to screenplays and documentaries, most notably Mustafa (2008), chronicling the life of Turkish leader Mustafa Kemal Atatürk, which Dündar wrote and directed.
Dündar's primary contribution, however, has been his unwavering dedication to a rigorous brand of journalism that unapologetically demands honesty, transparency, and accountability from its government and political parties.  It is this very dedication, however, that has unfortunately led him into a position of conflict with the Erdoğan regime – a position in which Dündar, at one point, was forced to choose between freedom of speech and freedom itself.
Dündar has contributed to various print publications over the years, including Hürriyet, Nokta, Sabah, andMilliyet, before being appointed in February 2015 as the editor-in-chief of the center-left newspaperCumhuriyet.  In January 2014, evidence emerged exposing Turkish National Intelligence Agency (MİT) trucks intercepted at the Syrian border, illegally shipping arms to Syrian rebels.  The story's publication in May 2015 immediately situated Dündar and the daily's Ankara bureau chief, Erdem Gül, as prime targets in a regime that is increasingly stifling the freedom of its press.
President Erdoğan filed an individual criminal complaint against Cumhuriyet; as a result, Dündar and Gül were arrested in November 2015 in Istanbul, and charged with espionage, collecting and disclosing state secrets, and supporting an armed terrorist organization.  Dündar and Gül spent over 90 days in pre-trial detention, including periods in isolation and solitary confinement, and although the journalists were freed in late February under a constitutional court ruling, the indictment ultimately led to a conviction on May 6, 2016, in which Dündar was sentenced to a reduced 5 years and 10 months imprisonment, and Gul was sentenced to 5 years.  This devastating decision was immediately followed by an equally drastic event: an attempt on Dündar's life the same day, on the courthouse steps, during which his wife, Dilek, aided in detaining the shooter.
In August 2016, Can Dündar stepped down from his position as editor-in-chief of Cumhuriyet, though he will still be active as a columnist, and tireless in his personal and professional efforts to protect the freedom of the press in Turkey.  Throughout his persecution, arrest, detention, trial, and appeal, Dündar was adamant in his position to remain in Turkey, to fight from within its borders to preserve media integrity and protect their rights to a free press.  Now, however, upon his release pending appeal, Dündar has left Turkey for the moment, dismayed and unconvinced that he would be able to receive a fair trial under the current regime.  Dündar has stated that, "the state of emergency [is] being used the government as a pretext to control the judiciary", and as such, it would be highly unlikely for him to receive a just, impartial, or public hearing, offering very little hope of the overturn of his conviction.
The already hostile climate for dissidents and opposition in Turkey was exponentially exacerbated by the coup attempt in July 2016.  Reporters Without Borders (RSF) names Turkey the "world leader in imprisoned journalists", and their World Press Freedom Index for 2016 ranks the country as 151st of 180.  The organization reports: "[i]n the draconian state of emergency imposed after the abortive coup, the authorities have closed more than 100 media outlets critical of the government, placed 42 journalists in provisional detention and banned many others from travelling abroad".
Spring 2016 saw the publication of We Are Arrested: A Journalist's Notes from a Turkish Prison, Dündar's account of Cumhuriyet's decision to publish the controversial story, and his subsequent arrest and imprisonment, and the social and political events that led up to and followed the failed July coup.  
In March 2016, Norwegian PEN organized a protest outside of Parliament in support of Dündar, Gül, and several other imprisoned or at-risk journalists in Turkey, such as Aslı Erdoğan.  At this time, Norwegian PEN also announced its decision to adopt Can Dündar as an honorary member, in celebration of his monumental contributions to the protection of freedom of speech and human rights, particularly in the face of severe persecution, threats, and imprisonment.
Dündar has also been honored with the International Press Freedom Award (Committee to Protect Journalists, CPJ, 2016), and the Prize for the Freedom of Future of the Media (together with Erdem Gül, Leipzig Media Foundation, 2016).  Cumhuriyet also received the Reporters without Borders prize in the media category for 2015.
Perhaps Dündar's merit is best expressed by the words of Jennifer Clement, President of PEN International:
"Can Dündar belongs to that elite of extraordinarily brave journalists who risk everything so the world can know the truth."
___________________________________________________________________________
Aslı Erdoğan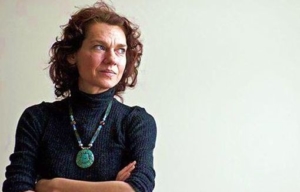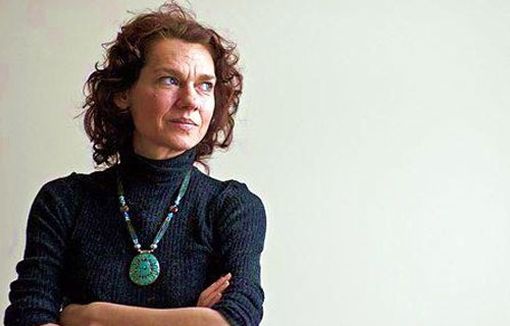 Norwegian PEN is pleased to announce the adoption of prize-winning writer, columnist, and human rights activist Aslı Erdoğan as our newest honorary member.  In the wake of Erdoğan's recent arrest in Turkey, Norwegian PEN wishes to honor her for over a decade of tireless contributions to the fields of literature and activism.
Originally obtaining an MSc at Boğaziçi University, Erdoğan worked as a particle physicist at CERN in Geneva before beginning a fruitful and prolific writing career.  The publication of Erdoğan's first novel in 1994, Kabuk Adam (Crust Man) quickly established her literary presence, and subsequent works such as The City in Crimson Cloak, Miraculous Mandarin, and Wooden Birds have led to numerous prizes and accolades both in Turkey and abroad.  Erdoğan's works have been translated into more than fifteen languages, and her most recent novel, The Stone Building, received Turkey's most prestigious literary award (Sait Faik) in 2010.
As a writer of fiction, Erdoğan is a model of versatility, and her body of work includes poetry, poetic prose, several novellas and short stories, and seven novels.  Perhaps even more impressive, however, is Erdoğan's prolific career as a journalist and columnist, and her dedication as an activist; publishing over 200 articles and championing causes for feminism, ethnic equality, non-discrimination, and free expression, Aslı Erdoğan's most recent and controversial contributions stem from her position as a columnist, symbolic editor, and advisory board member of the pro-Kurdish opposition daily, Özgür Gündem.
In the aftermath of the failed military coup on 15 July in Turkey, a court order forced the closure of Özgür Gündem, and following a police raid on 16 August, Aslı Erdoğan was taken into custody alongside twenty other journalists and employees.  Erdoğan was arrested on 17 August and has since been charged with "membership of a terrorist organization" and of "undermining national unity".
An international outcry has been raised in protest of the prison conditions under which Aslı Erdoğan is being held.  Erdoğan suffers from asthma, diabetes, and chronic obstructive pulmonary disease (COPD), and in her detention she has been denied essential medication, medical attention, and at times, even fresh air and water.  Recent objections to her arrest have been overruled by Istanbul's courts, and Erdoğan continues to await trial in prison amid deplorable conditions.
The effects of the failed coup in July, and the ensuing state of emergency declared by President Recep Tayyip Erdoğan have resulted in the increased suppression of freedom of expression in Turkey, adding fuel to the fire in an environment that was already hostile to political dissent.  Aslı Erdoğan, like many of her colleagues, continues to be persecuted in her fight for free expression.
Through years of lost jobs, smear campaigns, and political and social exile, Aslı Erdoğan has remained unflinching in her convictions and defense of human rights.  A long-time friend, supporter, and member of PEN, Erdoğan served as the Turkish representative of PEN International's Writers in Prison Committee from 1998 to 2000, as well as being an ICORN writer-in-residence in Krakow, Poland.  In 2005, the French literary magazine, Lire, shortlisted Erdoğan as one of "50 most promising authors of tomorrow".  Norwegian PEN is proud to adopt Aslı Erdoğan as an honorary member, as we continue to hope for her release and the cessation of Turkey's assault on free speech.
___________________________________________________________________________
Khadija Ismayilova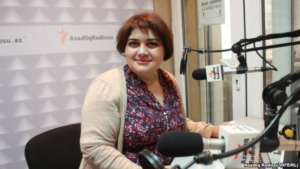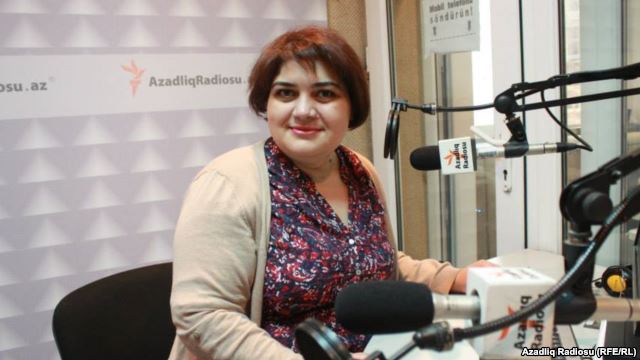 Khadija Ismayilova (b. 27 May, 1976) is an investigative journalist and radio host from Baku, Azerbaijan.  After graduating from Baku State University with a degree in philology in 1997, Ismayilova went on to build her career in journalism, working for various foreign and local media outlets.  From 2008 to 2010, she served as the head of the Azerbaijani service of Radio Free Europe/Radio Liberty (RFE/RL), and continues to report and broadcast for the service.
In recent years, Ismayilova focused her investigative efforts on uncovering corruption and financial abuses of high-level government officials in Azerbaijan, including President Ilham Aliyev and his family members.  Ismayilova's fearless endeavors to hold the Aliyev regime accountable, and introduce transparency regarding the financial reporting of Aliyev's enormous wealth rendered her a target for what many see as a state-endorsed retaliative smear campaign.  Since 2012, Ismayilova has been mercilessly subjected to harassment, threats, surveillance, blackmail, violations of privacy (including having intimate details and footage shared online), and attempts to silence her both personally and professionally.
In January 2013, Ismayilova was detained for peaceful protest, and upon refusing to pay the ensuing fine, she was sentenced to 220 hours of community service.  Ominously, Ismayilova predicted her subsequent arrest, which eventually occurred on 5 December, 2014.  She was accused of inciting a colleague to attempt suicide, and these charges were later expanded to include tax evasion, embezzlement, abuse of power, and illegal business activity.  Ismayilova, her family, and her lawyer Fariz Namazli maintain that these charges were fabrications of the state, invented as a means to imprison her and discredit her reporting.  Much of Ismayilova's investigative work was later corroborated by the Panama Papers, and instead of silencing dissenting journalistic voices, her arrest only served to ignite both local and international fervor in support of her work, with reinvigorated focus on anti-corruption, as well as international disdain for Azerbaijan's impunity for crimes against journalists. 
Despite amendments to the state's charges, in September 2015, Ismayilova was found guilty and sentenced to seven and half years in prison.  PEN International President Jennifer Clemet highlighted that, "the appalling treatment of Khadija Ismayilova by the Azerbaijani authorities is symptomatic of a relentless crackdown on journalists and freedom of expression in the country in recent years".  Journalists, writers, artists, and NGO heavyweights rallied around Ismayilova in messages and acts of support.  In January 2016, PEN International, ARTICLE 19, International Media Support (IMS), the Committee to Protect Journalists (CPJ), and the International Partnership for Human Rights (IPHR) joined forces to submit a third-party intervention on behalf of Ismayilova to the European Court of Human Rights.  Videos, tweets, letters, facebook posts and campaigns of support flooded into Azerbaijan demanding justice and freedom for the imprisoned journalist, and eventually on 25 May, 2016, Ismayilova was released, in time to celebrate her 40th birthday just two days later.
Although Ismayilova's release was a welcome development, she remains far from truly free.  Her sentence is now a three and a half-year suspended term, and the restrictions of her probation prohibit her from traveling abroad for 5 years without official permission, and stipulate that she reside in Baku.  In many ways, Ismayilova remains a prisoner in her own city, with authorities in Azerbaijan continually attempting to silence her.  Refusing to be intimidated, even at the risk of returning to prison, Ismayilova continues her work as a host and journalist, and seeks to empower dissenting voices around the world by courageously using her own to uncover corruption.
Ismayilova has been recognized for her achievements as the recipient of several international awards, including the Courage of Journalism Award (International Women's Media Foundation, 2012), the PEN/Barbara Goldsmith Freedom to Write Award (2015), the Anna Politkovskaya Award for Reporting on Corruption (2015), the Alison Des Forges Award for Extraordinart Activism (Human Rights Watch, 2015), and the UNESCO/Guillermo Cano World Press Freedom Prize (2016).  Norwegian PEN and the Writers in Prison Committee proudly include Khadija Ismayilova among our honorary members.