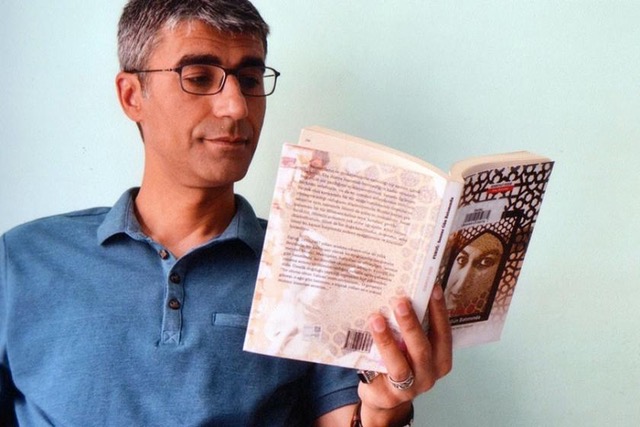 İlhan Sami Çomak
When the 21-year-old Turkish geography student Ilhan Çomak was arrested in 1994 in connection with a peaceful demonstration against the Turkish government's treatment of Kurds, he had couldn't have any idea of what to expect. Today, 26 years later, he is still serving a life sentence.
Over the years, PEN International and other organizations, groups and individuals throughout Europe have appealed to the Turkish authorities for his release, every action fell on deaf ears. Ilhan Çomak is still locked up.
Early in captivity, Çomak began writing poetry. Several of the poems have been translated into English by Welsh poet Caroline Stockford, who is also PEN Norway's Turkey Adviser. In total, he has published eight books. They show a rare level of linguistic talent.
In March, Çomak wrote a letter to everyone who had supported the campaign for his release, reflecting on what it means that he, as a 47-year-old, says, has been incarcerated for more than half his life. It is striking how little hatred and bitterness this text exudes. Rather, it is a radiance of energy that conveys an impassable and indomitable fascination with life's small and great wonders, as well as a longing to once again be out in the open and participate in daily life.
As he says: "I long to see vineyards in bloom, I long to get out into streets where children climb over garden walls to skip school, I long for rivers that run out of maps."Such strength, resilience and imagination create great poetry
Øivind Hånes, Chair Writers in Prison Committee, PEN Norway