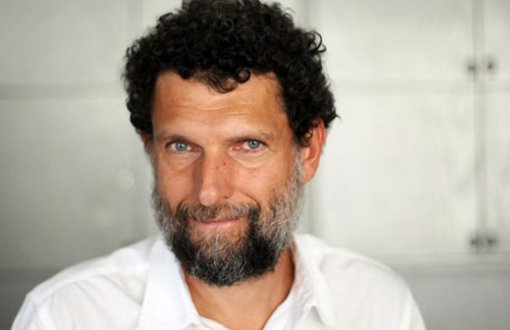 "Gezi was a great
popular movement
that stood up against
top-down policies and
the restrictions of
freedoms. Millions of
our citizens participated
in many cities. This
movement did not have
a headquarters, nor a
brain, but it had a heart,
and its heart was the
Gezi Park."
PEN Norway followed all the hearings of the Gezi trial, in which 16 defendants, including lawyer Osman Kavala were tried for "seeking to overthrow the government by force and violence". On April 25, 2022, already under pre-trial detention, Osman Kavala was sentenced to aggravated life imprisonment and other defendants present at the
hearing were sentenced to 18 years imprisonment and arrested in the courtroom. PEN Norway was a firsthand witness to this shocking abuse of the judicial system and is currently conducting a series of interviews
with each imprisoned Gezi defendant.
Five years to the day since his formal arrest on bogus charges of attempting to bring down the state by violent means, PEN Norway interviews the businessperson, human rights defender and founder of Anadolu Kültür, Osman Kavala.
PEN Norway repeats its call for all charges to be dropped against Kavala and for him to be freed from prison without further hesitation.  These five years of judicial harrassment and violation of Kavala's rights to liberty and security must come to an end.
PEN Norveç'in Gezi davası tutuklusu Osman Kavala ile söyleşisi:
"Gezi ülkemizin birçok şehrine yayılan, özgürlüklerin kısıtlanmasına ve tepeden inme politikalara karşı büyük bir halk hareketiydi."
PEN Norveç Gezi sanıklarından Osman Kavala ile birlikte 16 sanığın "cebir ve şiddet kullanarak hükümeti devirmeye teşebbüs" suçu ile yargılandıkları Gezi davasının duruşmalarının tamamını takip etti. 25 Nisan 2022 tarihinde halihazırda tutuklu bulunan Osman Kavala ağırlaştırılmış müebbet hapis cezasına çarptırılırken, duruşmada hazır bulunan diğer sanıklar 18 yıl hapis cezasına çarptırıldılar ve mahkeme salonunda tutuklandılar. PEN Norveç yargı sisteminin bu şekilde şok edici bir düzeyde suistimal edilmesine bizzat şahit oldu ve bugün her bir tutuklu sanıkla söyleşi gerçekleştiriyor.
PEN Norveç, şiddet yoluyla devleti yıkmaya teşebbüs etmek gibi düzmece suçlamalarla tutuklanmasının üzerinden beş yıl geçtikten sonra, iş insanı, insan hakları savunucusu ve Anadolu Kültür'ün kurucusu Osman Kavala ile bir söyleşi gerçekleştirdi.
PEN Norveç, Kavala'ya yönelik tüm suçlamaların düşürülmesi ve daha fazla tereddüt gösterilmeden derhal tahliye edilmesi çağrısını yineliyor. Kavala'nın özgürlük ve güvenlik haklarının ihlal edildiği ve beş yıldır süren bu adli taciz sona ermelidir.
https://norskpen.no/eng/wp-content/uploads/2021/07/osman-kavala.jpg
330
510
Caroline Stockford
https://norskpen.no/eng/wp-content/uploads/2022/01/Pen-Norway_logo_rgb-2.png
Caroline Stockford
2022-11-01 15:31:07
2022-11-01 15:31:07
PEN Norway interview with Osman Kavala