2016 Australia: Behrouz Boochani
An open letter to the Prime Minister of Australia, Mr.  Malcom Turnbull, concerning the case of Behrouz Boochani, a journalist and an Iranian refugee currently held on Manus Island.
As a writer and activist in Iran, Boochani experienced years of threats and surveillance. Boochani fled Iran on 23 May 2013.  In July of that year, he and fellow asylum seekers were intercepted by the Australian Navy en route from Indonesia, and he asked for asylum in Australia.  He was taken to Christmas Island and transferred to the Manus Island Immigration Detention Centre in late August 2013, where he has remained ever since. Manus Island has become notorious for its ill-treatment of detainees where violence, sexual abuse and self-harm are reportedly common. Boochani's passion for writing and human rights remains. He has continued to write about Kurdish and Iranian politics from detention, and some of these articles have been published on Kurdish websites in Iran; placing him at further risk should he ever be deported to Iran. Boochani also advocates on behalf of himself and his fellow asylum seekers, despite his predicament. He has worked tirelessly and constantly over his three years of detention and has published articles in Australia's leading newspapers. He has also published work in Europe and has given many interviews to journalists and film-makers in Australia, New Zealand, Europe and Canada, and is writing a book about his experiences of imprisonment on Manus Island.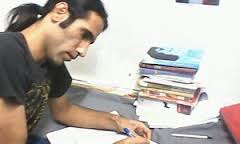 Hon. Malcolm Turnbull MP,
Prime Minister of Australia,
PO Box 6022, House of Representatives,
Parliament House,  Canberra ACT 2600,
Australia
22th November 2016
Dear Prime Minister,
RE: Kurdish Iranian journalist Behrouz Boochani
The Norwegian WiPC – Writers in Prison Committee – is urging the Australian authorities to process Kurdish Iranian journalist Behrouz Boochani's asylum claim, in light of the Papua New Guinea Supreme Court's April 26th ruling.
We are calling on the Australian authorities to ensure the safety and well-being of all those transferred to Australia's offshore detention sites.
We are also calling for the Australian authorities to end the offshore processing of asylum seekers in Nauru and Manus Island, in line with the recommendations of Office of the High Commissioner for Human Rights, and ensure that asylum seekers and those in immigration detention in offshore processing centers, including Behrouz Boochani, are provided with adequate legal protection in line with Australia's obligations under international law.
We ask as a matter of urgency that, Mr. Boochani's request for asylum in Australia be determined by Australian immigration officials as soon as possible, and that the asylum process is fair. We would welcome your comments on this matter.
Yours sincerely,
Øivind Hånes
WiPC Norway