PEN Norway in London: "Main issue is the lack of access to the court room itself"
Brief report from the first day of trial against Julian Assange outside the Old Bailey, Central Criminal Court in London.
Brief Report on Observation of first day of resumed hearings on Julian Assange extradition, Old Bailey, Central Criminal Court, London
Sara Whyatt, 7 September 2020
I arrived just after 8 am, an hour before Assange was due to arrive at the court. There were already some press gathered at the prisoners' entrance, a large gate to the side of the court building. Around 10 or so Assange supporters had also gathered early with placards, and some writing messages – 'Journalism is not a crime' and 'Julian Assange = publisher' on the pavement. Around 6-7 police standing by talking with journalists and protestors in a friendly manner.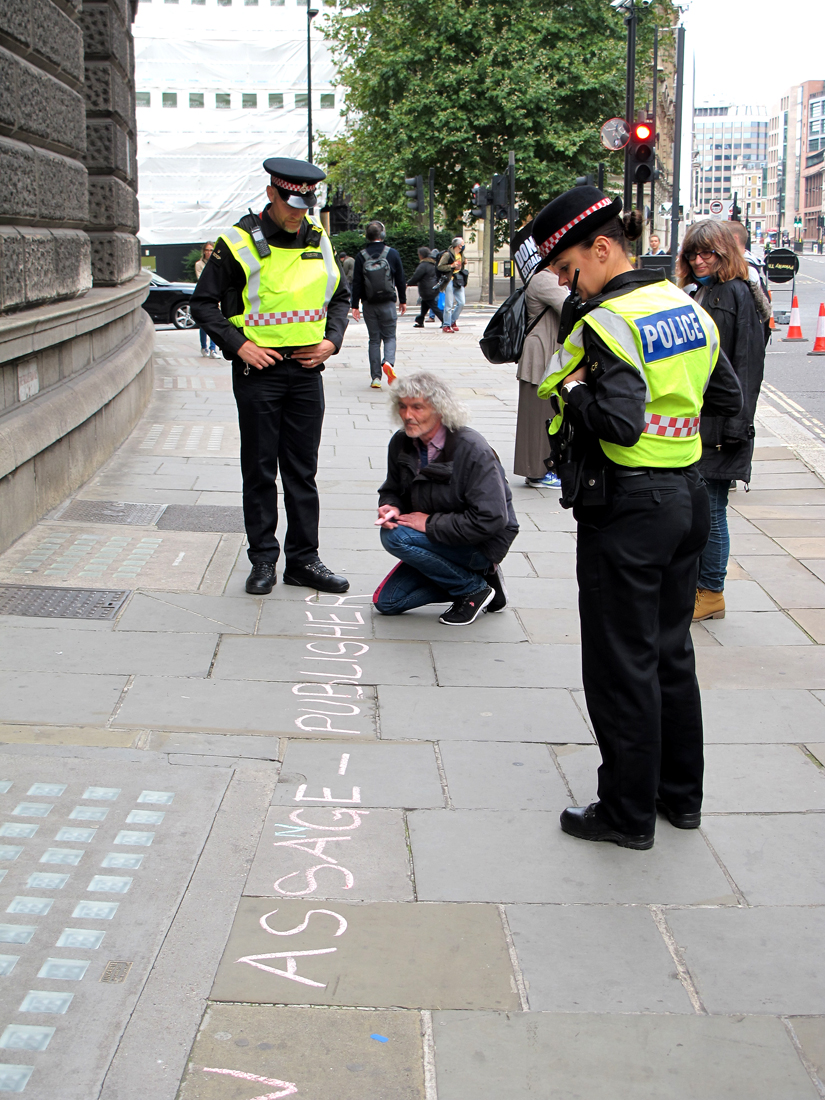 Main activity was around the court entrance where lawyers and other court officials enter with around 20 or so international media and some individual press. A crowd of some 150 or so supporters from various groups gathered there, some with posters of Assange, others in carnival type clothing. Some dancers, drummers. One dressed up as an official with 'Wikileaks CIA' badge, another as a Kangaroo (as in Kangaroo court – she was indeed Australian). A van with a large poster for Assange drove past the entrance and continued to drive around the whole time I was there. There as a large air balloon with #freeassange. Again a benign police presence of around 10-12 officers.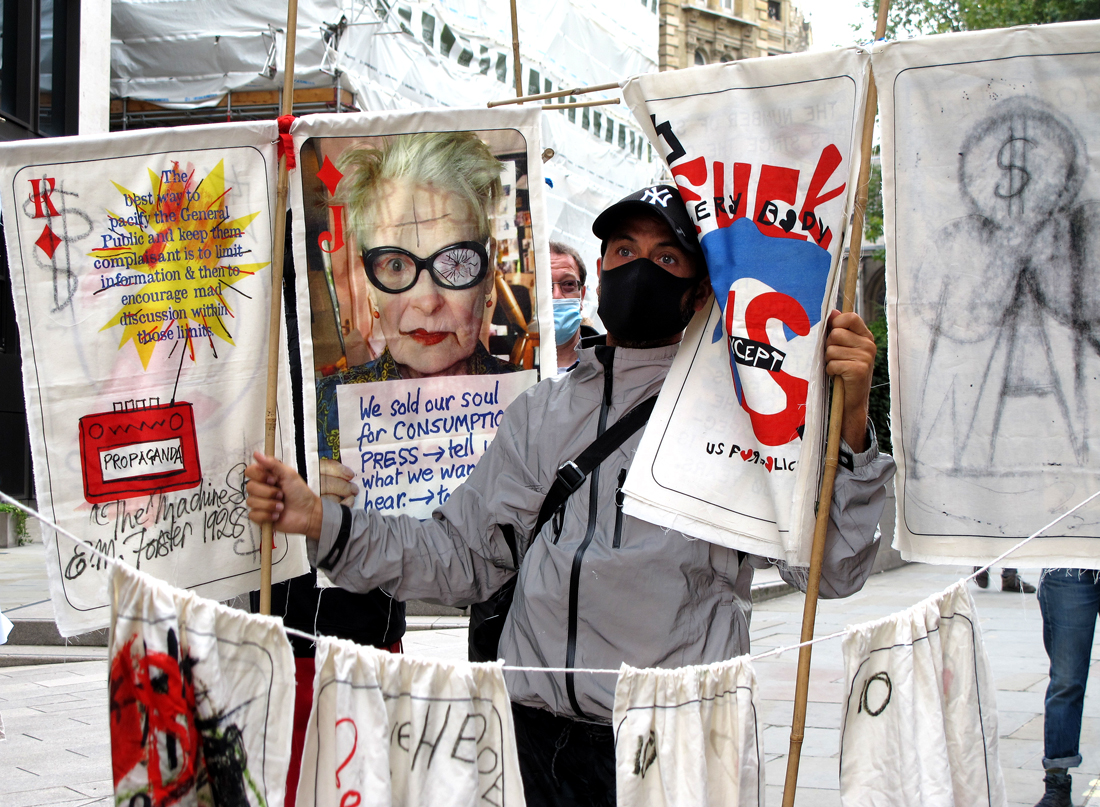 Most eye catching was the presence of veteran punk designer, Vivienne Westwood who had designed banners, cloaks, and clothing for the occasion with around 15 young people dressed in Julian Assange design clothes – at one point creating a catwalk.
One of the #freeassange support group organisers set up a sturdy metal podium with microphone and speakers on the opposite side of the court room entrance. He then organised speakers to address the crowd. First was Julian Assange's father, then Rebecca Vincent of RSF, a speaker from the National Union of Journalists, journalist John Pilger, Vivienne Westwood, and Kristinn Hrafnsson, the editor in chief of Wikileaks.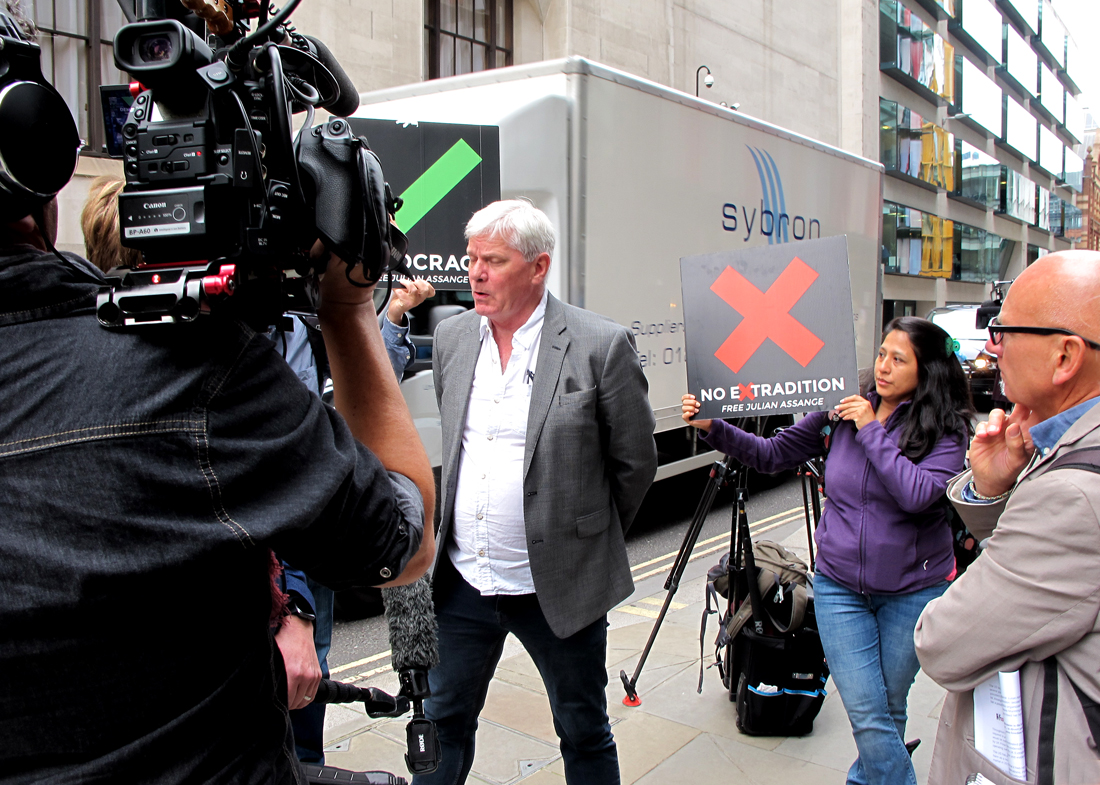 I was asked at the last minute to take to the podium for PEN. Daniel Gorman of English PEN had with him the text of the PEN International resolution on Assange. So I gave a brief statement, with Daniel at one side, saying that in 2019 100s of writers had gathered at the PEN International Congress in Manila, representing tens of thousands of writers in over 100 countries, and that they had passed a resolution that had been proposed by PEN Norway. I then read out the final section of that resolution. Some applause.
Overall, the conduct of the protestors was good natured, and the fairly limited police presence unobtrusive. The main issue is the lack of access to the court room itself. I joined a queue for the public gallery until it was confirmed that there were only 8 spaces of which 6 were for family, so only two places in actuality. There were around 10 people ahead of me. There was some surmise that because it was already known that access would be limited, fewer people were attempting to get in.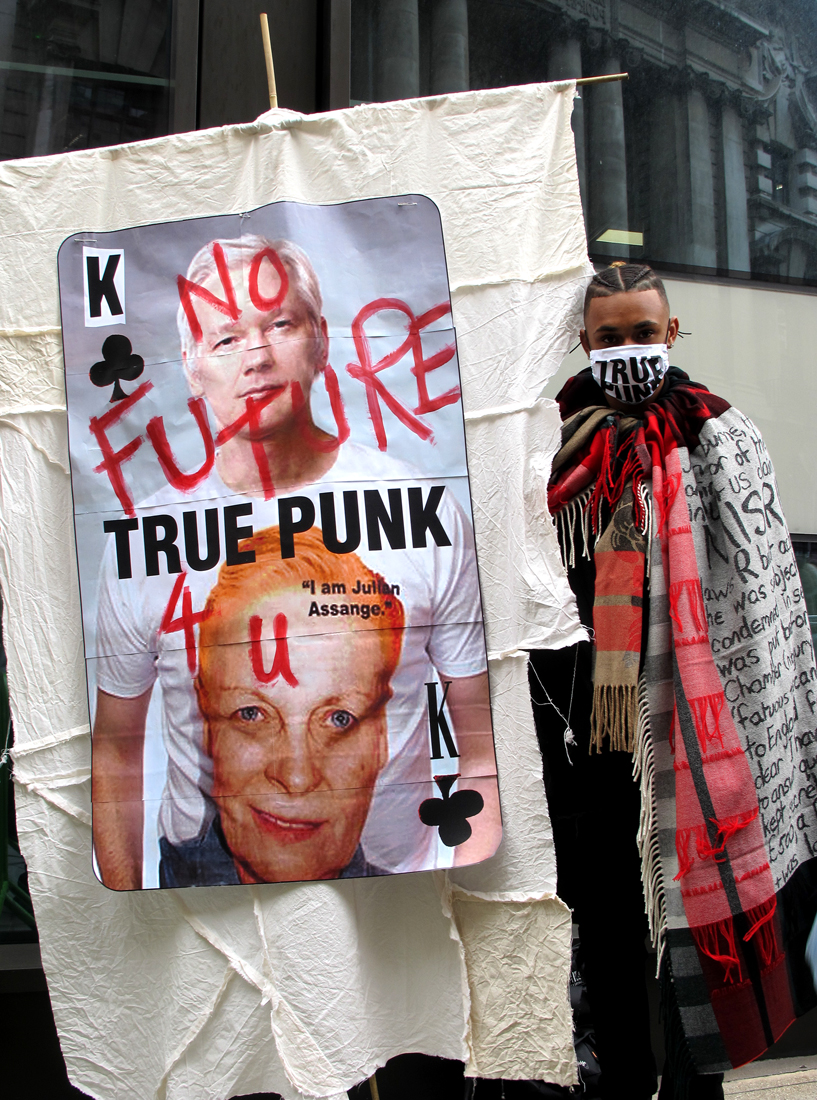 What was noticeable is that there were only three mainstream international NGOs present as far as I could see: PEN, RSF and Amnesty International, and from the UK National Union of Journalists.
I stayed for around 3 hours, by which time some of the crowd had also begun to leave. I had not known of the revocation of the CVP to NGOs until after my return home.
On behalf of PEN Norway,
Sara Whyatt