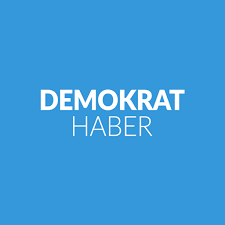 Cherry-picked evidence in editor's trial
4 October, 2022
PEN Norway today observed the trial of journalist and editor of Demokrat Haber news site, Mehmet Göcekli at Istanbul's 27th High Criminal Court.
The Prosecutor alleges that Göcekli disseminated terrorist propaganda over eleven years on his news site Demokrat Haber.
Göcekli's lawyer, Ceren Kalı, told PEN Norway:
"When you look at my client Mehmet Göcekli's website you will see that it comprises of a very wide range of reporting that represents a pluralistic view of global news. However, the police have cherry picked a few news items over eleven years of publishing in order to set up a terror propaganda case against him. Had they chosen, instead, the news items shared concerning the ruling AK party, then they would have declared him a supporter of the AKP instead."
She went on to note that these historic posts had been strung together and called a repetitive crime in order to justify the inclusion of posts over 11 years old which should have fallen outside the time limits for inclusion according to the press law.
The lead judge declared the fact that Göcekli was not present and was living in Germany to be 'boring' before continuing to rule that the indictment be translated to German and that Göcekli be permitted to give his statement in Germany.
The case was adjourned until 16 February, 2022 at 11.00 am.
https://norskpen.no/eng/wp-content/uploads/2022/10/dem-haber.png
225
225
Caroline Stockford
https://norskpen.no/eng/wp-content/uploads/2022/01/Pen-Norway_logo_rgb-2.png
Caroline Stockford
2022-10-04 14:26:16
2022-10-05 15:26:59
Trial report: Case of editor Mehmet Gökceli