Nye æresmedlemmer i Norsk PEN: İlhan Sami Çomak og Ilham Tohti
Norsk PEN har utnevnt to nye æresmedlemmer. Æresmedlemmer utnevnes etter innstilling fra Komiteen for Fengslede Forfattere. Når komiteen foreslår forfulgte forfattere og journalister til æresmedlemskap, betyr det at vi bør følge særlig nøye med på sakene deres.
11. juni 2020 utnevnte styret i Norsk PEN Ilham Tohti og İlhan Sami Çomak til nye æresmedlemmer, etter forslag fra Norsk PENs Komité for Fengslede Forfattere.
İlhan Sami Çomak
Da den 21 år gamle tyrkiske geografistudenten Ilhan Çomak i 1994 ble arrestert i forbindelse med en fredelig demonstrasjon mot den tyrkiske regjeringens behandling av kurdere, ante han lite om hva som ventet. I dag, 26 år seinere, sitter han fortsatt fengslet på en livstidsdom. PEN International og andre organisasjoner, grupper og enkeltpersoner over hele Europa har gjennom årene appellert innstendig til tyrkiske myndigheter om at han må settes fri, men de taler for døve ører. Ilhan Çomak er fortsatt innesperret.        
Tidlig i fangenskapet begynte Çomak å skrive poesi. Flere av diktene har blitt oversatt til engelsk av den walisiske poeten Caroline Stockford, som også er Norsk PENs Tyrkia-rådgiver. Til sammen har han utgitt åtte bøker. De viser et språklig talent på sjeldent nivå.
I mars skrev Çomak brev til alle som hadde støttet kampanjen for hans løslatelse, der han reflekterte over hva det for ham som 47-åring vil si å ha sittet innesperret mer enn halve livet. Det er slående hvor lite hat og bitterhet denne teksten utsondrer. Snarere er det en utstråling av energi som formidler en uangripelig og ukuelig fascinasjon over livets små og store undere, samt en lengsel etter igjen å få komme ut og ta del i dagliglivet. Som han sier: "Jeg lengter etter å se vinmarker i blomstring, jeg lengter etter å komme ut i gater der barn klatrer over hagemurer for å skulke skolen, jeg lengter etter elver som renner ut av kartene."
En slik styrke, motstandskraft og forestillingsevne skaper stor poesi.
Øivind Hånes, leder av Norsk PENs Komité for Fengslede Forfattere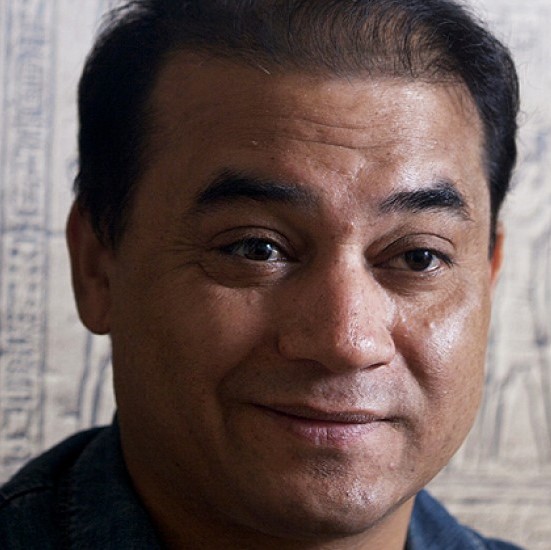 Ilham Tohti
Den uigurske økonomen og skribenten Ilham Tohti (f. 1969) har i mange år vært en skarp kritiker av forskjellsbehandlingen den muslimske minoriteten han tilhører er utsatt for i Kina. Han har tatt til orde for samarbeid mellom sentrale myndigheter og regionale minoriteter.
I 2006 grunnla han nettstedet uighurbiz.net for å fremme forsoning mellom uigurer og Kinas majoritetsbefolkning. I januar 2014 ble Tohti arrestert, og senere dømt tid fengsel på livstid, for angivelig «separatisme».
I april samme år ble han, til skarpe protester fra kinesiske myndigheter, tildelt PEN/Barbara Goldsmith Freedom to Write Award for sitt langvarige engasjement.
Alexander Leborg, medlem av Norsk PENs Komité for Fengslede Forfattere